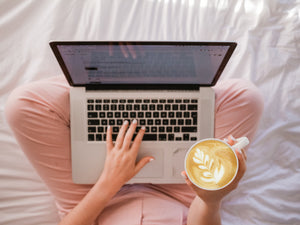 Work-Life Balance In Bangladesh Through Coworking
Valentine's Day is all about celebrating our relationships with our loved ones, friends, and family. Valentine's Day was the day before. Did you enjoy being with your loved one on that day? If not then you landed on the right blog. Here are some tips for finding a work-life balance.
Everyone wants to be successful in their life which is absolutely fine but the imbalance occurs when work supersedes personal life. The urge of being successful often makes us forget about our mental and physical health. In the long run, choosing work over mental and physical health can make us unhappy. In this blog we will learn how we can maintain work life balance.
What is Work Life balance and why is it important?
Work life balance is the balance between work and one's personal life. We can not expect to have work-life balance overnight. It is a journey that we have to explore. It is us who have to choose healthy habits for us that will create a balance between work and personal life for us. If we think from the employer's point of view, maintaining work-life balance is not only important for health and relationships but also for employee's productivity and creativity. Work-life balance is crucial for both employees and the organization as a whole. Considering an employee's work life balance can reduce employee absence, employee turnover, and problematic behavior at the workplace.
How can coworking help achieve work life balance?
Flexibility at office spaces:
Your friends have fixed a get together at Monday 4.00 pm or you have to meet a relative who is currently in your city but you can not meet them because you have an office. Is this scenario relatable? The solution to this problem is a flexible work schedule. If your employer had a flexible work environment then you could attend that get together or meet that relative. Flexibility at work can give employees work life balance. However most of the companies still follow the 9-5 work schedule . Flexibility empowers employees to work according to their free time. What this does is employees can prioritize other aspects of life such as family, friends etc. Flexible work culture makes space for these sudden plans without messing up with office hours. Co-working places provide flexibility at the workplace. For this reason the importance of coworking spaces and work life balance among employees are increasing.
Community Building:
In conventional offices, each employee has their own desk. An individual works alone at these desks, working alone ultimately gets boring after a while. In coworking spaces all employees collaborate while working, which promotes employee communication, group discussion. This makes work less monotonous and gives you a community experience. Also an employee can get solutions to a problem fast as they are working with their team at the same table! If you feel bored at work, you can talk to the next person instead of browsing the phone.
STOP comparing:
If you are someone who constantly compares him/her with their colleague then you need to stop it now for your own self. Workplace is a place where you show your expertise however it is a place where you learn too. If any of your colleagues is doing well praise them. Go through constant learning and improvement but don't burden yourself with unnecessary pressure. Enjoy every moment and take time to appreciate yourself for how far you have come.
Knowledge Spillover:
Great ideas are discussed by great minds. At coworking places you can sit wherever you want, sit at a table where people talk about ideas. Being in a productive environment at work will inspire you to be even more productive. These ideas will give you that dose of inspiration you need to be more creative in your daily life. Exchange ideas and gain knowledge from others.
Network Building:
At Coworking places you meet with different people from different companies with different backgrounds. At coworking places you will find freelancers, researchers, corporates, programmers at one place. Here you have a major opportunity to meet new people and build a network outside of your office boundary. Rejuvenate old networks. Refer them to the best coworking place so that they can enjoy a work life balance too.
Healthy Environment:
As at coworking spaces people share a common space there are less chances to face backbiting. This maintains a positive atmosphere at the workplace. Moreover when you get into the office you will see your desk is all cleaned up. You don't have to take the hustle to tidy up your desk which is a big relief.
So from next holiday take time for yourself and your family. Meet old friends and prioritize your life. Don't let the work hour be a barrier to your work life balance. You can participate in our referral program with your friends.
---